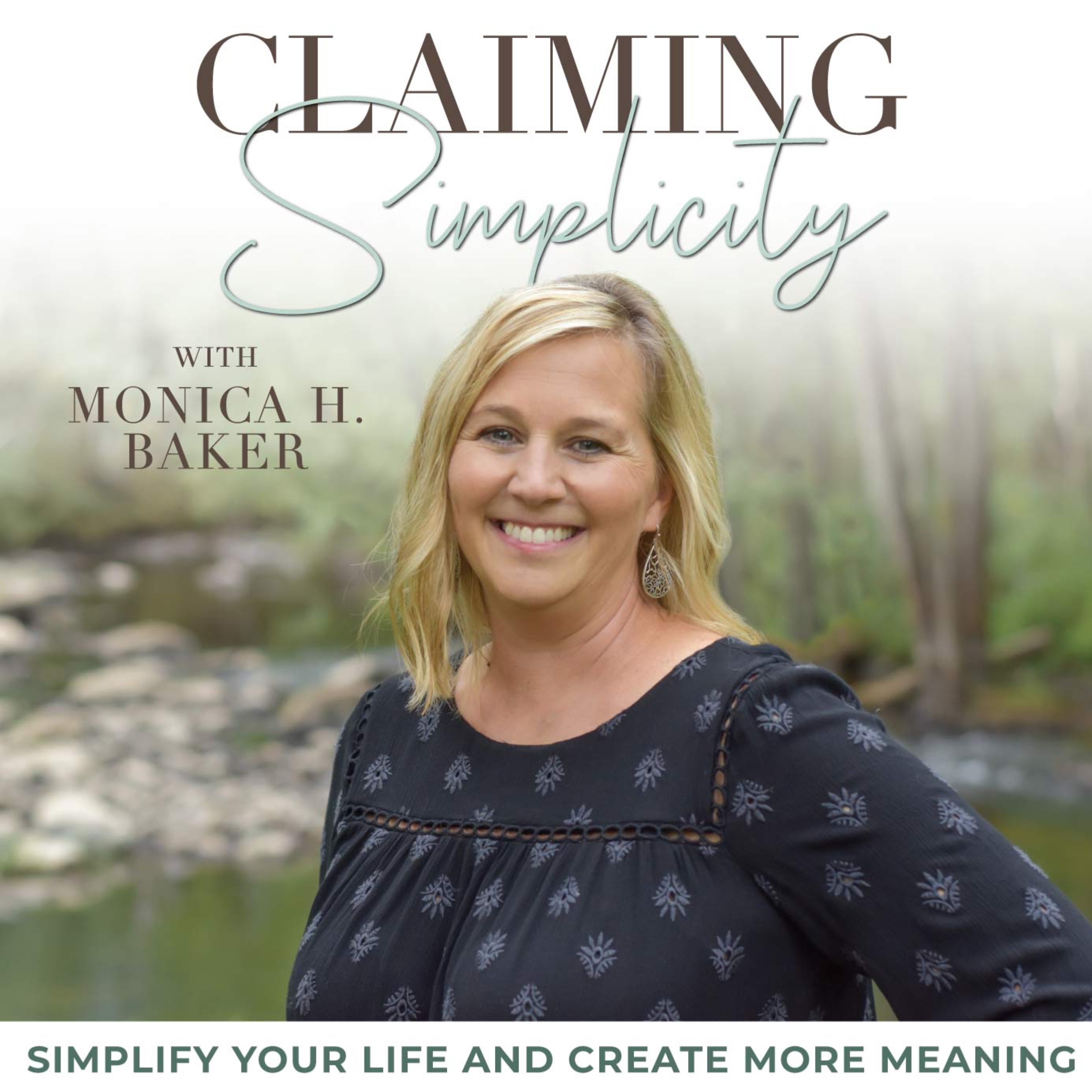 Are you a busy mom craving more simplicity in your life? Do you wish you had more time with your kids to create memories while teaching them life skills? Would you like to start gardening & homesteading to become more self-sufficient but you don't even know where to start? How would you like to learn simple ways to store and preserve your food? If you are ready to take control of your life and save money all while keeping things simple, then you are in the right place! In this podcast, you will learn simple natural home hacks, beginning gardening and homesteading skills to create a more meaningful and fulfilling life. If you are ready to take back your time to what really matters most, you are going to want to listen to this podcast! Hey Friend! I am Monica H Baker! I am a Jesus lover, wife, mom of 5 kids, grandma, & nurse!! Many years ago, I was working full-time with young kids at the time and I heard something that CHANGED MY LIFE! I heard that if you compare your values and your time, you would have a clear picture of what is NOT working in your life! I realized that if I was going to put God and family first, I had to stop spending all my time at work. I had to create a plan in order to step into more balance. Together with God and my husband, I created a simplified life plan that allowed me to get out of debt, scale back my career, and still be able to live fruitfully with more purpose and time than ever before and I never looked back! My mission is to help moms simplify, explore sustainable living, begin your homesteading or gardening journey, reduce expenses and live with less stress and more peace! Website: Claimingsimplicity.com Join our Community of Christian Moms https://www.facebook.com/groups/claimingsimplicity/ Email -> monica@claimingsimplicity.com Instagram -> https://www.instagram.com/claimingsimplicity/
Episodes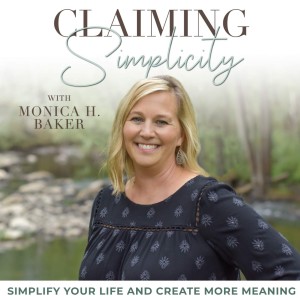 Thursday Oct 26, 2023
Thursday Oct 26, 2023
Wow, I'm so glad you are enjoying this podcast-if there is anything you want me to talk about, just send me an email.  I always love to hear from you! Since you loved the last episode on saving money on snacks so much, I thought I would do a quick episode on saving money on breakfast foods.  
Breakfast food is so simple to make and cheap compared to most other foods!  When I want to stretch our budget even further, we will add breakfast meals as dinner meals.  In the season we are in right now with limited time, in order for my family to eat nutritious food every morning without spending alot of time, I have to have meals prepared usually ahead of time.  I like my kids to start out their day with a healthy protein.  We butchered a couple pigs this Fall, so we have plenty of breakfast sausage,ham and bacon, and we usually have eggs with all of our chickens now, so I like to make up a bunch of breakfast sandwiches and have some in the fridge and some in the freezer.  I also like to make up breakfast burritos with eggs, ham, sausage, bacon and cheese.  I make big batches and it will last for several weeks.  I try to make a bunch of sourdough bagels, english muffins, and croissants for different sandwiches because that is much cheaper and healthier than buying bread, bagels and muffins at the store, but even if you have to buy those from the store and make the sandwiches up yourself, you are going to save a bunch of money rather than buying made up sandwiches.  Another thing we like to have is breakfast bowls and those are similar to the sandwiches, just without the bread.  Eggs are some of the cheapest and healthiest meals you can make and they are so versatile.
Many times I will just fry up sausage patties and bacon and just have it in the fridge and we use as we need it.  It is so easy to just make everything at once so you only have to clean up once and you feel productive.  I also like to make large batches of sweet breads and muffins and freeze into different portions because they are just so handy to have around.
Homemade granola is super simple to make and I talked about making your own yogurt on the last podcast and with those we like to make yogurt cups with layered yogurt, granola and fruit.  Anything we can grab and go in the morning is nice to have on hand.
Instead of buying packaged waffles or pancakes, make your own and freeze them.  Seriously, it is simple and they taste so much better.  
When I have an abundance of eggs, I will also make up some egg bakes and freeze them.  I love to put them in the refrigerator the night before and bake in the morning, but we will also have these for dinners as well. I do have my favorite eggbake recipe on the blog at claimingsimplicity.com if you want to try it yourself!  It is great as leftovers too!
Another quick healthy breakfast idea would be overnight oats.  We rarely eat oatmeal in our home, but that is another simple low cost nutritious option.
Take a morning once a month and make some of these items.  I promise you that if you are buying expensive packaged items and you switch to making some of your own simple breakfast, you will see your grocery budget shrink significantly.  Even if you implement making 1 new item per month, that will help to lessen your grocery budget!
Let me know if you try the eggbake on the blog and how your family likes it!  I have been making this eggbake for 25 years and even the pickiest eaters love it!
If you are enjoying this podcast, you would also enjoy my short and sweet emails with tips to simplify, save money, and all things homesteading~just go to claimingsimplicity.com and join our newsletter list or check out the blog with recipes!
Website:
Join our Community of Christian Moms ->
https://www.facebook.com/groups/claimingsimplicity/
Email -> monica@claimingsimplicity.com
Instagram -> https://www.instagram.com/claimingsimplicity/
You Tube -> https://www.youtube.com/@claimingsimplicity/ 
Be Blessed Friend!
Monica