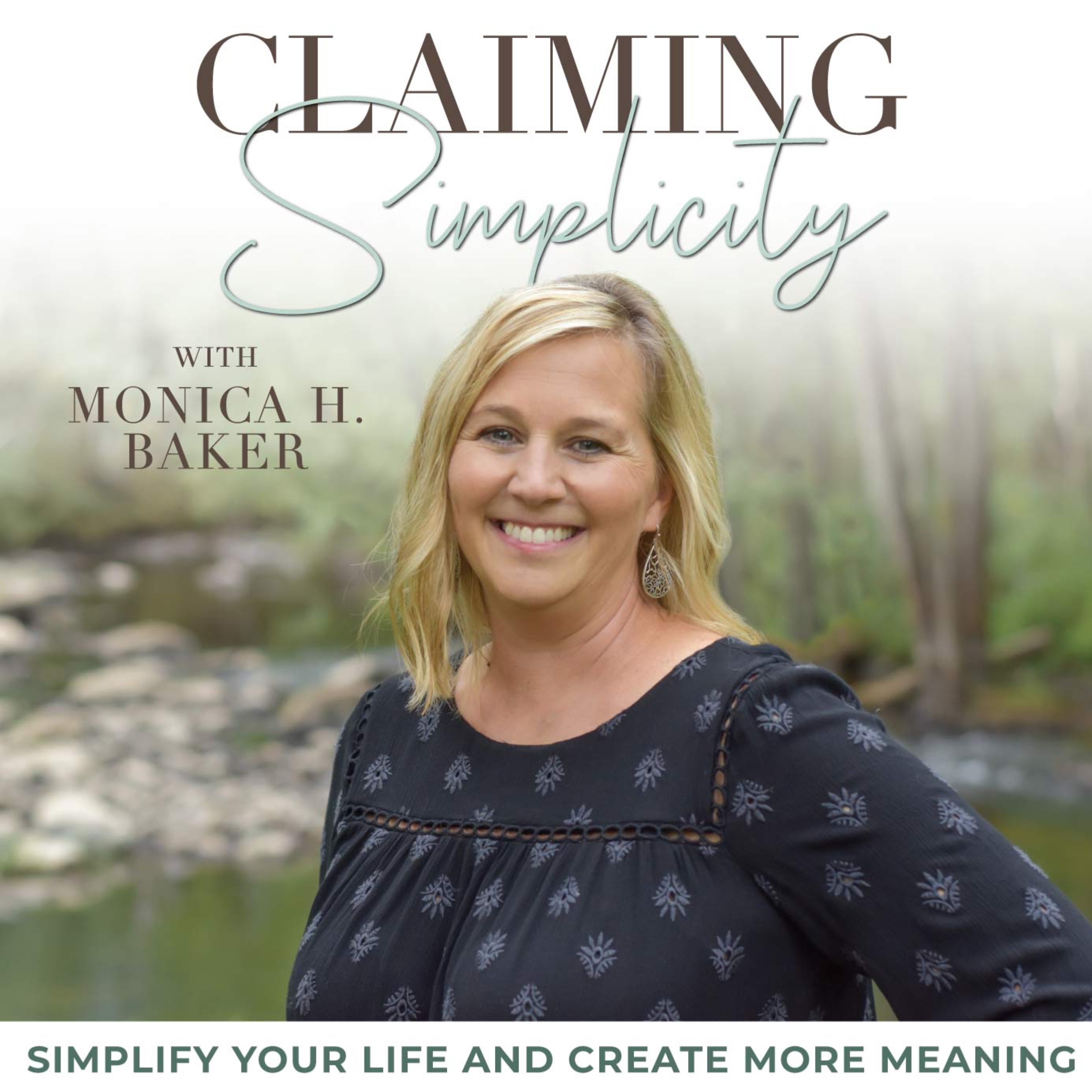 Are you a busy mom craving more simplicity in your life? Do you wish you had more time with your kids to create memories while teaching them life skills? Would you like to start gardening & homesteading to become more self-sufficient but you don't even know where to start? How would you like to learn simple ways to store and preserve your food? If you are ready to take control of your life and save money all while keeping things simple, then you are in the right place! In this podcast, you will learn simple natural home hacks, beginning gardening and homesteading skills to create a more meaningful and fulfilling life. If you are ready to take back your time to what really matters most, you are going to want to listen to this podcast! Hey Friend! I am Monica H Baker! I am a Jesus lover, wife, mom of 5 kids, grandma, & nurse!! Many years ago, I was working full-time with young kids at the time and I heard something that CHANGED MY LIFE! I heard that if you compare your values and your time, you would have a clear picture of what is NOT working in your life! I realized that if I was going to put God and family first, I had to stop spending all my time at work. I had to create a plan in order to step into more balance. Together with God and my husband, I created a simplified life plan that allowed me to get out of debt, scale back my career, and still be able to live fruitfully with more purpose and time than ever before and I never looked back! My mission is to help moms simplify, explore sustainable living, begin your homesteading or gardening journey, reduce expenses and live with less stress and more peace! Website: Claimingsimplicity.com Join our Community of Christian Moms https://www.facebook.com/groups/claimingsimplicity/ Email -> monica@claimingsimplicity.com Instagram -> https://www.instagram.com/claimingsimplicity/
Episodes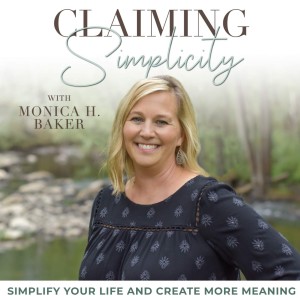 Thursday Nov 02, 2023
Thursday Nov 02, 2023
Hey! Hey! 
Welcome back friend to another episode of Claiming Simplicity. I'm your host, Monica H Baker and your fellow homesteader here in the heart of Minnesota.
Before we even start, I should say that you do not need your own land to hunt on.  There are many places you can hunt for free such as state land, but also remember that there are many farmers that don't hunt and are happy to have someone that can use the meat to stop the deer from eating their crops, so if you want to hunt even living in town, there are many many options.
As we embrace the values of slow living and intentional living, hunting becomes more than just a source of sustenance. It's a journey, a connection with the land, and a celebration of nature's bounty. And through it, we'll uncover the many facets of self-sufficiency that enrich our lives.
Why is hunting so important for us as homesteaders? It really aligns perfectly with our commitment to sustainability and self-reliance 
I did not grow up hunting, but all 5 of our kids know how to hunt and have experienced it on many different levels from hunting different animals, different techniches such as bow, rifle, and black power to how to processing them.  
By harvesting our own wild game, we're not only ensuring a steady, organic source of protein but also reducing our dependency on commercial sources. This self-sufficiency empowers us to take control of our food sources and lead a simpler, more intentional life.
One of the most beautiful aspects of hunting is the connection it fosters with the natural world. As homesteaders, this deep bond with the land and its seasons is what we cherish.
When you're out in the wilderness, tracking game, and observing the beauty of nature, you're truly living the homesteading dream. This connection with nature is a cornerstone of self-sufficiency, as it reminds us of the importance of understanding and respecting the world around us.
Hunting is a family affair for us, a chance to pass down traditional skills to our children and create lasting memories. I have only hunted once with a bow and it was the perfect hunting story I am able to share and I have a hard time sitting still or being cold, so I get to enjoy kids,  grandkids, cook meals and have fun as we anticipate all of our hunters coming back with deer!  Evenings are full of game nights and stories and quality time together because it gets dark early here now and you can't hunt past dark of course!
Teaching our kids the art of hunting is a way to ensure that these skills and values are carried forward. It's an incredible gift we can give to the next generation, ensuring that they have the knowledge and self-sufficiency to thrive in an ever-changing world.
Hunting can also be a vital tool for maintaining a balanced ecosystem on our homesteads. It helps manage local wildlife populations, which is crucial for protecting our gardens and crops.
By taking a responsible approach to hunting, we contribute to a healthier environment for all living creatures on our land, further emphasizing the importance of creating a harmonious and sustainable life.
Beyond hunting, let's take a moment to reflect on the broader benefits of self-sufficiency which means being less reliant on external systems. It allows us to save money, reduce waste, and create a more resilient and empowered life. It's about taking control of your own destiny and enjoying the freedom that comes with it.
I hope you've gained a deeper appreciation for the significance of hunting on our homesteads and the multiple dimensions of self-sufficiency that enrich our lives.
Website:
Join our Community of Christian Moms ->
https://www.facebook.com/groups/claimingsimplicity/
Email -> monica@claimingsimplicity.com
Instagram -> https://www.instagram.com/claimingsimplicity/
You Tube -> https://www.youtube.com/@claimingsimplicity/ 
Happy Hunting!
Monica