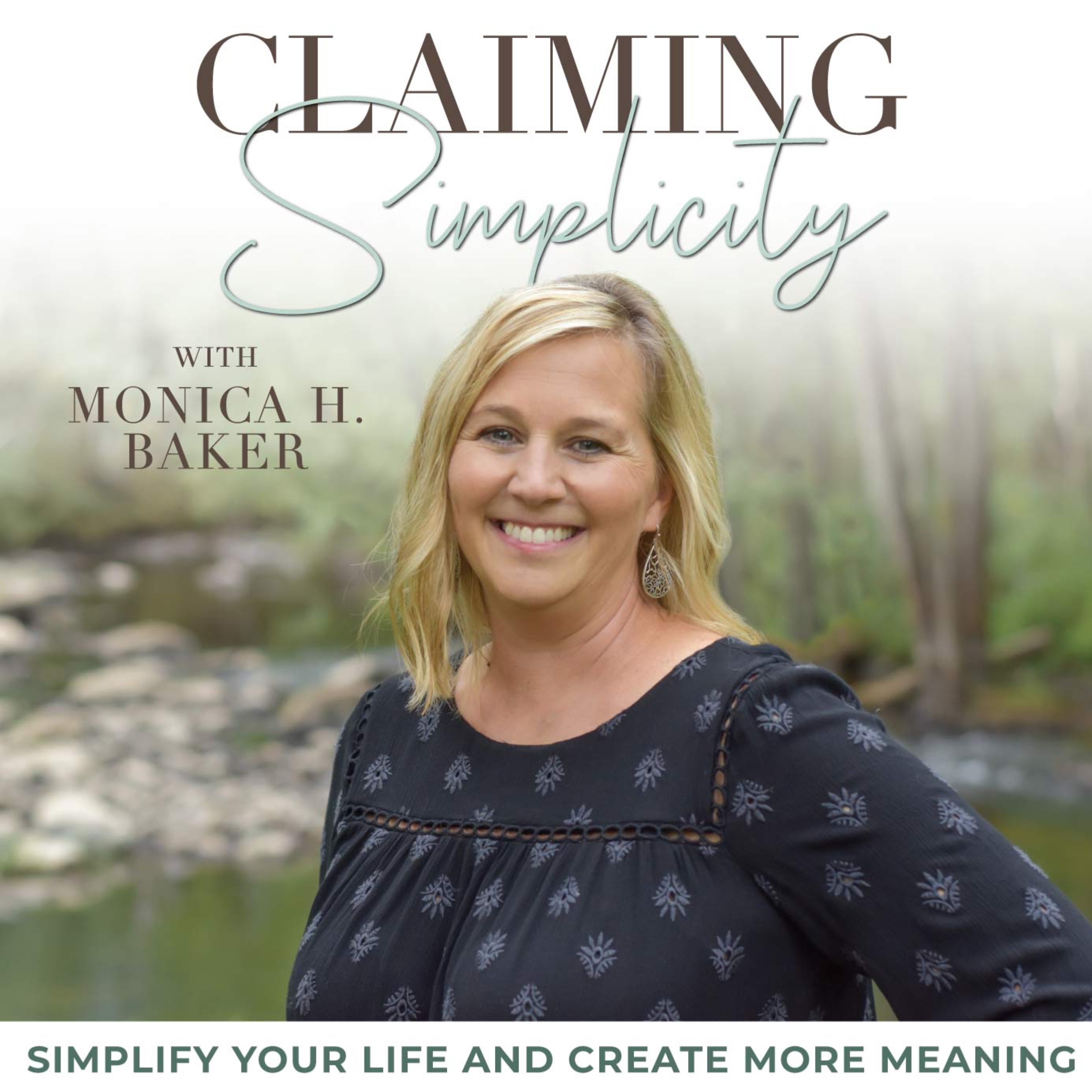 Are you a busy mom craving more simplicity in your life? Do you wish you had more time with your kids to create memories while teaching them life skills? Would you like to start gardening & homesteading to become more self-sufficient but you don't even know where to start? How would you like to learn simple ways to store and preserve your food? If you are ready to take control of your life and save money all while keeping things simple, then you are in the right place! In this podcast, you will learn simple natural home hacks, beginning gardening and homesteading skills to create a more meaningful and fulfilling life. If you are ready to take back your time to what really matters most, you are going to want to listen to this podcast! Hey Friend! I am Monica H Baker! I am a Jesus lover, wife, mom of 5 kids, grandma, & nurse!! Many years ago, I was working full-time with young kids at the time and I heard something that CHANGED MY LIFE! I heard that if you compare your values and your time, you would have a clear picture of what is NOT working in your life! I realized that if I was going to put God and family first, I had to stop spending all my time at work. I had to create a plan in order to step into more balance. Together with God and my husband, I created a simplified life plan that allowed me to get out of debt, scale back my career, and still be able to live fruitfully with more purpose and time than ever before and I never looked back! My mission is to help moms simplify, explore sustainable living, begin your homesteading or gardening journey, reduce expenses and live with less stress and more peace! Website: Claimingsimplicity.com Join our Community of Christian Moms https://www.facebook.com/groups/claimingsimplicity/ Email -> monica@claimingsimplicity.com Instagram -> https://www.instagram.com/claimingsimplicity/
Episodes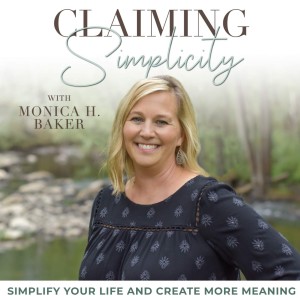 Monday Nov 06, 2023
Monday Nov 06, 2023
Hello
I have an important topic to talk about and  I'll be diving into the essential aspect of ensuring that the sources you follow and the guidance you seek are rooted in our faith and values.  
In today's digital age, we're bombarded with information from various sources. It can be challenging to discern which voices are in alignment with our biblical beliefs. Let's start by acknowledging the noise and confusion that surrounds us.
Information overload can lead to confusion and anxiety.  I talk to my teenagers about this ALOT.   There is alot of confusion when someone that labels themself as a Christian and promotes things that are not Biblically sound or twists Biblical information to fit what they want it to be or isn't living as a changed person in Christ. 
John 10:10 says the thief comes only to steal, killl and destroy, but I have come that they may have life and have it to the full. This verse just came to mind and I think about how sneaky and deceptive the devil is.  The great news is that  Jesus gives life!!!!  The life he gives to us is abundantly rich and satisfying.  It is eternal, although it begins immediately when you turn to follow him.  Life in Christ is more deeply meaningful than life without him because of his overflowing forgiveness, love and guidance.  
One of the key aspects of intentional living is discernment. It's about actively evaluating the content and people we follow to ensure they align with our faith. I'm still learning-sometimes I will be listening to a podcast who I thought was a Christian or calls themself that and then a topic comes up that makes it clear that they do not sharing Biblical values and I stop following them.
significance of connecting with like-minded individuals who share your values will do in your life.  Also, make sure your Children are surrounded by other strong Christian friends because the enemy is sure trying to get into the schools, their phones and every aspect he can and they need a solid foundation in Christ.  Teaching kids about Christ should be the most important and significant thing you can do
As you know, I'm not into social media much, but I just happened to see something on instagram about all the people that were baptized after the event at the Homesteaders of America conference.  God is confirming that this simple life and these people we are choosing to be friends with align with our values.  So many people were upset about this, but I believe God is raising up people in our community all for His Glory and I love seeing this.  As the end gets nearer and things continue to line up for Jesus to come back to earth, I want to be ready and take as many people with me as I can.  There are so many exciting things happening right now in the church, but we need to make sure we are not fooled. 
Thank you for joining me on this journey towards intentional living and finding biblical guidance in a noisy world. Remember, it's all about taking small steps to make a big difference in your life.
I encourage you to take a deeper dive into the people you are hanging out with, following, listening to and make sure that they align with your values!
If you havn't already, go to claimingsimplicity.com and check out the simple recipes listed and share this podcast with a friend that is interesting in beginner homesteading skills and a simpler life!  
Website:
Join our Community of Christian Moms ->
https://www.facebook.com/groups/claimingsimplicity/
Email -> monica@claimingsimplicity.com
Instagram -> https://www.instagram.com/claimingsimplicity/
You Tube -> https://www.youtube.com/@claimingsimplicity/ 
See ya next week!
Monica