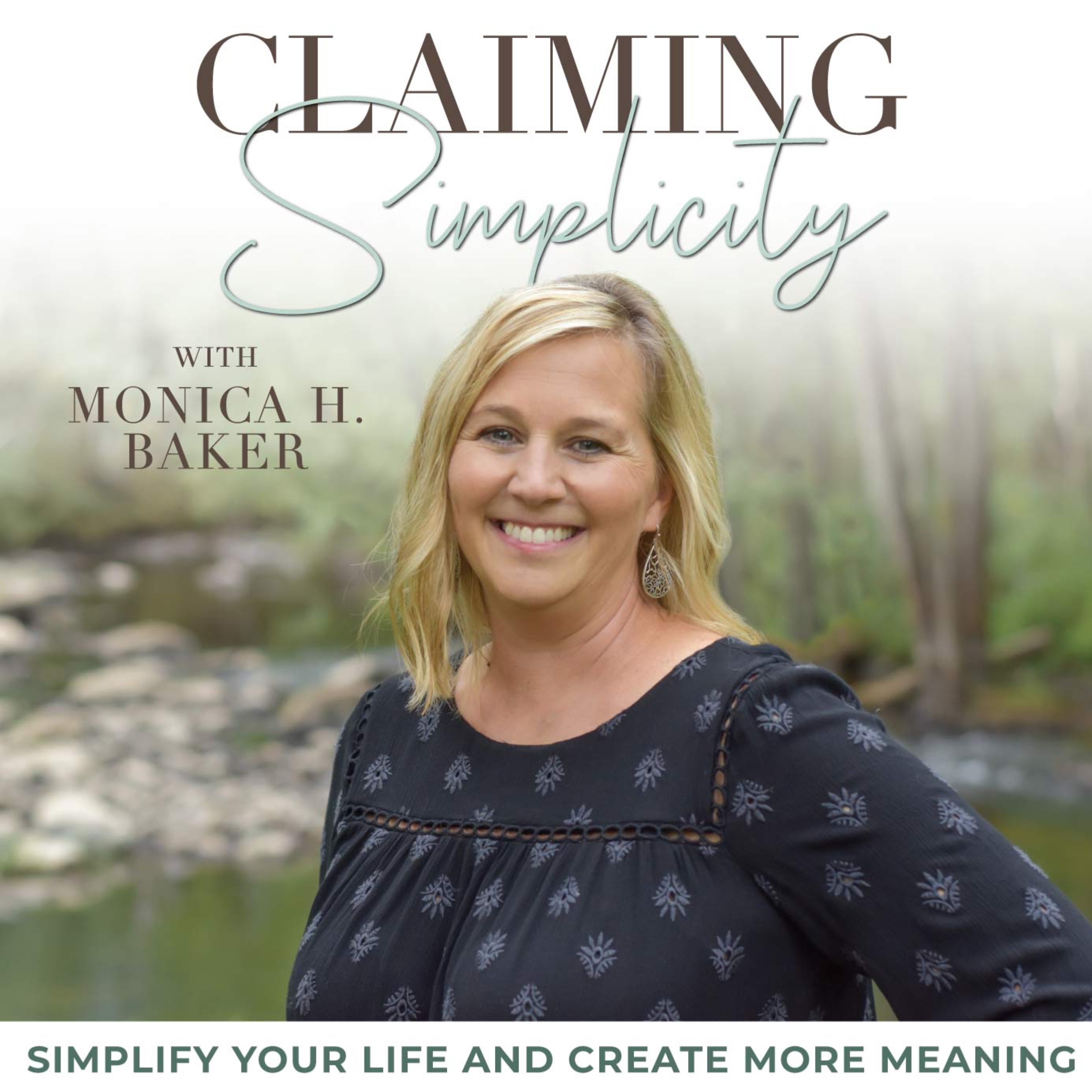 Are you a busy mom craving more simplicity in your life? Do you wish you had more time with your kids to create memories while teaching them life skills? Would you like to start gardening & homesteading to become more self-sufficient but you don't even know where to start? How would you like to learn simple ways to store and preserve your food? If you are ready to take control of your life and save money all while keeping things simple, then you are in the right place! In this podcast, you will learn simple natural home hacks, beginning gardening and homesteading skills to create a more meaningful and fulfilling life. If you are ready to take back your time to what really matters most, you are going to want to listen to this podcast! Hey Friend! I am Monica H Baker! I am a Jesus lover, wife, mom of 5 kids, grandma, & nurse!! Many years ago, I was working full-time with young kids at the time and I heard something that CHANGED MY LIFE! I heard that if you compare your values and your time, you would have a clear picture of what is NOT working in your life! I realized that if I was going to put God and family first, I had to stop spending all my time at work. I had to create a plan in order to step into more balance. Together with God and my husband, I created a simplified life plan that allowed me to get out of debt, scale back my career, and still be able to live fruitfully with more purpose and time than ever before and I never looked back! My mission is to help moms simplify, explore sustainable living, begin your homesteading or gardening journey, reduce expenses and live with less stress and more peace! Website: Claimingsimplicity.com Join our Community of Christian Moms https://www.facebook.com/groups/claimingsimplicity/ Email -> monica@claimingsimplicity.com Instagram -> https://www.instagram.com/claimingsimplicity/
Episodes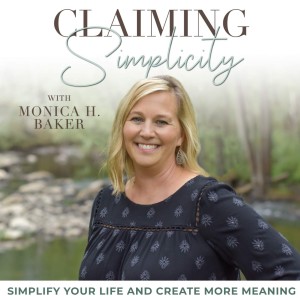 Monday Oct 30, 2023
Monday Oct 30, 2023
Hey there!
We are going to talk about 5 benefits of simplifying!
Let's kick things off by talking about one of the most profound benefits of simplifying your life: mental clarity. In our fast-paced world, it's easy to become overwhelmed by the constant noise and distractions. Simplifying your life allows you to declutter your mind, reduce stress, and make room for what truly matters
Simplicity isn't just about decluttering our physical spaces; it's also about simplifying our relationships. When we focus on meaningful connections, we can deepen our bonds with loved ones and create more fulfilling, authentic relationships.
Time is our most precious resource, and simplifying your life can help you                        reclaim it. Simplicity allows you to have more time for the things you love and the activities that bring you joy and time you never get back with loved ones. Time Freedom is the most amazing benefit to me.  I don't ever want to have regrets that I missed out on things.
Simplicity and intentional living can have a significant impact on your finances. There is so much freedom in not having debt.  
Simplifying your life can lead to more mindful parenting as a busy mom.. Discover the joy of being present with your children and creating beautiful memories together."
If you enjoyed today's episode, don't forget to subscribe, share it with your friends, and leave a review. Your feedback means the world to me. And if you have any questions or topics you'd like me to cover in future episodes, feel free to reach out. Until then, stay cozy and live intentionally.
Website:
Join our Community of Christian Moms ->
https://www.facebook.com/groups/claimingsimplicity/
Email -> monica@claimingsimplicity.com
Instagram -> https://www.instagram.com/claimingsimplicity/
You Tube -> https://www.youtube.com/@claimingsimplicity/ 
God Bless and see you in the next episode!
Monica