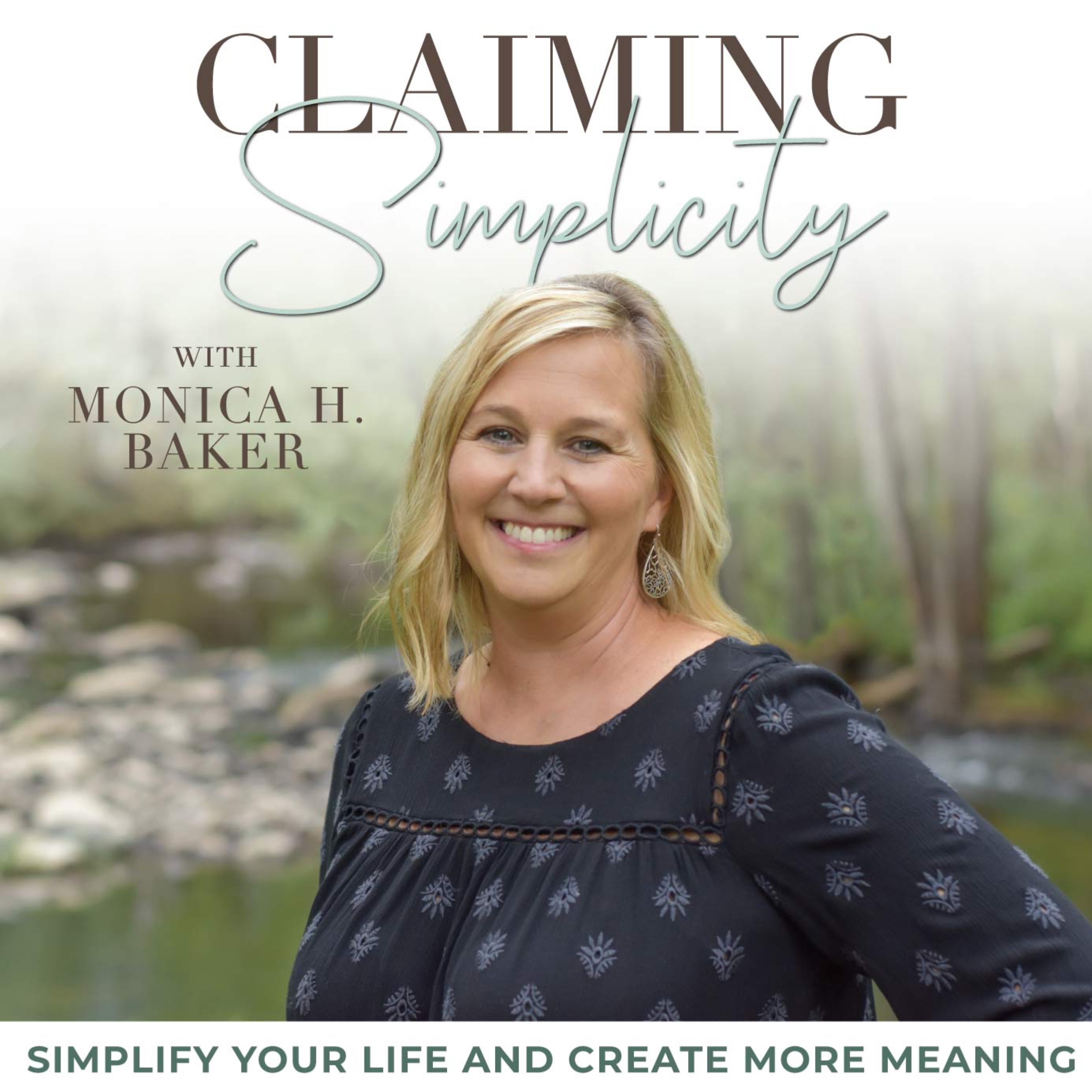 Are you a busy mom craving more simplicity in your life? Do you wish you had more time with your kids to create memories while teaching them life skills? Would you like to start gardening & homesteading to become more self-sufficient but you don't even know where to start? How would you like to learn simple ways to store and preserve your food? If you are ready to take control of your life and save money all while keeping things simple, then you are in the right place! In this podcast, you will learn simple natural home hacks, beginning gardening and homesteading skills to create a more meaningful and fulfilling life. If you are ready to take back your time to what really matters most, you are going to want to listen to this podcast! Hey Friend! I am Monica H Baker! I am a Jesus lover, wife, mom of 5 kids, grandma, & nurse!! Many years ago, I was working full-time with young kids at the time and I heard something that CHANGED MY LIFE! I heard that if you compare your values and your time, you would have a clear picture of what is NOT working in your life! I realized that if I was going to put God and family first, I had to stop spending all my time at work. I had to create a plan in order to step into more balance. Together with God and my husband, I created a simplified life plan that allowed me to get out of debt, scale back my career, and still be able to live fruitfully with more purpose and time than ever before and I never looked back! My mission is to help moms simplify, explore sustainable living, begin your homesteading or gardening journey, reduce expenses and live with less stress and more peace! Website: Claimingsimplicity.com Join our Community of Christian Moms https://www.facebook.com/groups/claimingsimplicity/ Email -> monica@claimingsimplicity.com Instagram -> https://www.instagram.com/claimingsimplicity/
Episodes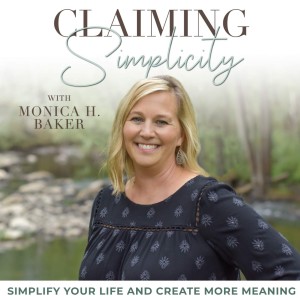 Friday Oct 20, 2023
Friday Oct 20, 2023
Hey Hey Friend
if you are not budgeting and spending large amounts of money and don't know where every penny is going, it won't seem like you are making anything and you need to be conscious of that.  It is like a job, I'm sure you know people that get a pay increase, but because their spending goes up with it, they don't even notice the additional income.  I'm not saying that you won't ever have a loss because there are season's where you are doing alot of investing to grow and that is ok.  I just want to give you some tips and encouragement if you feel like you can't get ahead but you are dreaming of homesteading and simple living.
First, lets talk about mindset.  You can do anything you put your mind to when you are partnering with God.  You know that you get what you think about, so if you think you can't make money, you probably won't!  If you think you can't save money, you probably won't. Also, if you are in the scarcity mindset, that will keep you from achieving your goals as well.  When you have control of where each penny goes, it will get you out of that mindset.  Now, I'm not a mindset expert, so this is just from my experience and the experiences of people around me.   When I gave a bigger % of my income away, I received more and that meant trusting God.  Pay attention to what the Bible says……everything we have is His and when we steward well with little, he will give us much. Luke 16:10 from the Psssion Translation says the one who faithfully manages the little he has been given will be promoted and trusted with greater responsibilities.  But those who cheat with the little they have been given will not be considered trustworthy to receive more.  Sometimes we dont even realize we are not being faithful in the little things because it is something we have always done or it doesn't seem like a big deal, but to God, those little things are big things.  Pray for God to convict you of those little things that you are not even aware of.
Next, if you feel like everything is expensive, think about where you are looking for things.  You don't need a fancy looking chicken coop or buildings that costs you a fortune. You can also cut bottom of barrels off for waterers or feeding pails people give away, there are so many options when you think outside the box!
Now remember, I recommend starting small and growing as you learn because you don't want to get in over your head financially or overwhelmed with too much to learn.  
Buy used whenever possible.  I was thinking about this as I have been putting off getting a new blender until I find one for a good price.  I see kitchen aid mixers and big items like that on craigslist or swap and shops because sometimes people have good intentions to use something, but then don't end up doing something they bought the item for.  I get my kombucha jars free from restaurants and there are so many ways you can save money on your homestead!
I am always trying to find frugal ways to do things without being tacky or looking junky.  So my handy husband goes to the dump and almost every time he brings something in, he finds something we can use on our farm.  He has gotten wood we made animal pens with and raised gardens with.  He got a rake to pull behind the 4 wheeler for our driveway and many many other item.  He scores some pretty sweet deals so we don't have to buy much new!  Something else you can do is if you notice someone has something in their yard or field and they don't use it, ask them if they want to sell.  We have gotten pig huts and many other items that way as well. He gets free wood shavings from a lumber place and is always on the lookout for things we can use  He is always picking up good pallets to build gates, shelters and other things too! 
Our chicken coop just has tree branches across for the chickens to roost on and that has been amazing along with the free wood shavings he gets that we place on the floor that are easy to scoop up.  A neighbor was putting new tin on their roof and he asked if he could take it and has made several buildings with that and they were happy they didn't have to get rid of it.  There are so many ways you can make your homestead nice without spending much money.  We found used solar fencing this summer and that has been amazing to just put up and move the pigs easily in the woods.  They sure enjoyed eating all those acorns!
Gas and groceries seem to be a large portion of our budget, so something you can do with gas is make your trips very intentional.  Try to combine things together to make less trips if you can and the next episode I am going to talk about how to save money on snacks.  I keep hearing people say that the snacks at the store have significantly increased in price, so I want to do an episode on how to save money on snack food from the grocery store.
I hope that you will consider trying out a few of these ways to save money and simplify so you can stop feeling stressed and overwhelmed and become profitable on your farm or homestead.  
Website:
Join our Community of Christian Moms ->
https://www.facebook.com/groups/claimingsimplicity/
Email -> monica@claimingsimplicity.com
Instagram -> https://www.instagram.com/claimingsimplicity/
Love ya friend!
Monica